Question
I get an error in DHI License Manager saying, 'fatal error: Unable to connect to the server'. Why?
Answer
The error may be due to the following:
#01 - wrong password
#02- NetlmRealy.exe process
#03 - Control file
#01 - Wrong password
We will start from resetting your password. You will be asked in advance before any modification is about to happen. The password can be changed back to a personal one afterwards. Sometimes the problem can be solved by 'resetting the password'.

#02 - Check if NetlmRealy.exe process is running
This process is running when there are MIKE processes using 'Internet License Service'. You can check the process by starting "Task Manager" and selecting the "Details" tab. The processes are listed by the name of the executable (In alphabetic order). Below is an example of 'Task Manager' where the process can be seen in Fig. 1.
A reason for the error could be that the MIKE programme thinks the process is running and tries to connect to it. The error appears if the process is not running.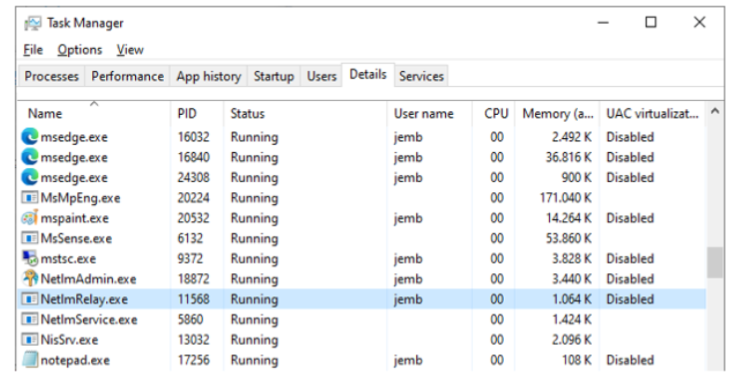 Fig.1 - Check Task Manager

#03 - Check Control file
While MIKE processes and NetlmRelay.exe are running a file named C:\ProgramData\DHI\LicSys\Relay\netlmrelay.txt should exist. Be aware that part of the path can be hidden.

Other things may cause the error as well
Windows update may have changed the timestamp for data in registry. This includes some registry of MIKE programs. Normally this can be solved by reconfiguring 'License system' the day after the operating system update has been applied.
Another trick is to remove the 'DHI License Manager' from 'control panel'.

FURTHER INFORMATION & USEFUL LINKS

Manuals and User Guides
DHI Internet License Portal
MIKE Internet License, User Guide
DHI License Management