In order to use WGEO 6.0 and FEFLOW 8.0 together, you have to add the serial number into the FEFLOW License.
Description of solution
You open FEFLOW 8.0 and assign the WGEO license from FEFLOW Tools->License - see Fig. 1


Fig. 1- Licensingmenu within FEFLOW
You need to navigate to the Serial Number option and fill in the following information - see Fig. 2
Name: FEFLOW
Organization: FEFLOW
Serial number: 265-FEFLOW
Key: R2G52-RAQ48-HPY9M-VBPF7-VKYNM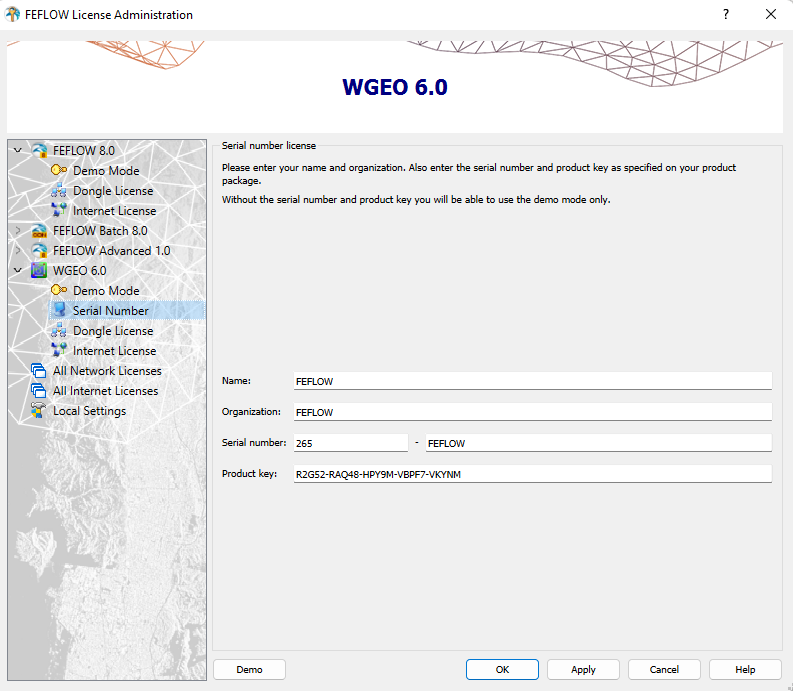 Fig. 2 - Key information used to serial number license WGEO 6.0
In order to use such a license, a valid SMA is required. If you do not have a valid SMA, please contact MIKE Customer Care - mike@dhigroup.com - to get your existing SMA updated.
Attention: spaces do matter, the above written key information does not contain spaces, so please pay attention when using copy-paste method to fill in the information

FURTHER INFORMATION & USEFUL LINKS

Other known solutions to licensing problem: FEFLOW 8.0 Documentation - Troubleshooting Licensing
WGEO introduction, documentation: FEFLOW 8.0 Documentation - WGEO