Question
Why is my MIKE C-MAP dongle not recognized during the installation process of MIKE C-MAP?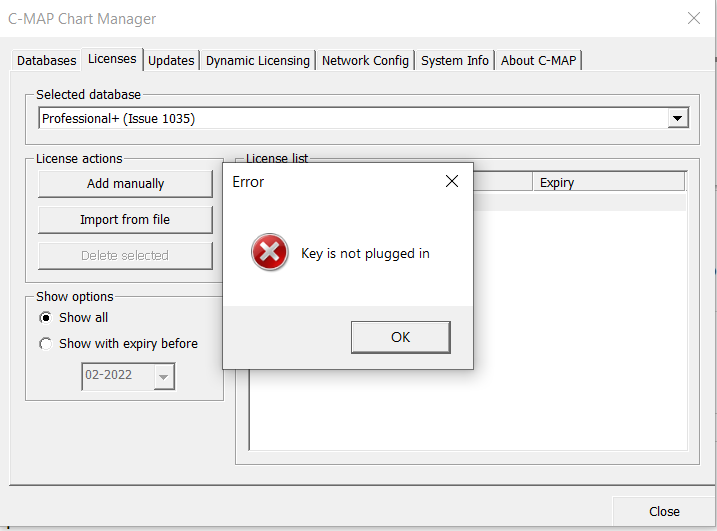 Answer
MIKE C-MAP (C-MAP) license purchased through DHI consists an e-Token dongle, C-MAP chart database and C-MAP chart license. C-MAP license only supports local installation, e.g the remote access is not available with an e-Token dongle. The C-MAP dongle must be plugged into the local PC where the chart and C-MAP license will be installed. Check more details in the MIKE C-MAP installation guide
MIKE C-MAP Installation Note
If the C-MAP dongle is not recognized by the MIKE software, it may be due to the following reasons:
#01 - An outdated C-MAP dongle driver
An outdated C-MAP dongle driver does not work with the given version of the MIKE software. Under 'System Info' - 'Installed runtime version' , you can check whether the latest dongle driver is already installed, e.g version 6.0.7 - see figure 1.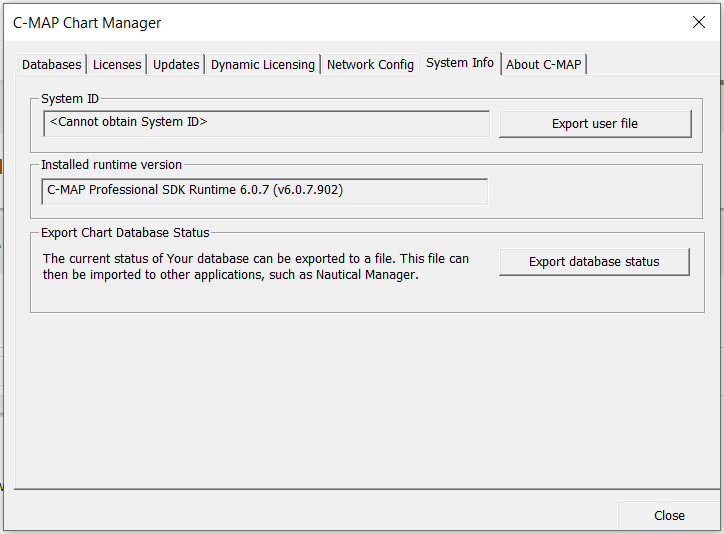 Fig. 1 - The latest dongle driver must be installed
#02 - C-MAP user setup is not
finalized
From Start menu, locate the folder 'C-MAP professional SDK runtime' and click on 'C-MAP user setup'. S
elect e-Token when asked and click next/yes to all windows until it is finished.
Conclusion
Once the C-MAP dongle is recognized and registered in the system, you will see the e-Token ID under 'System ID' - see figure 2.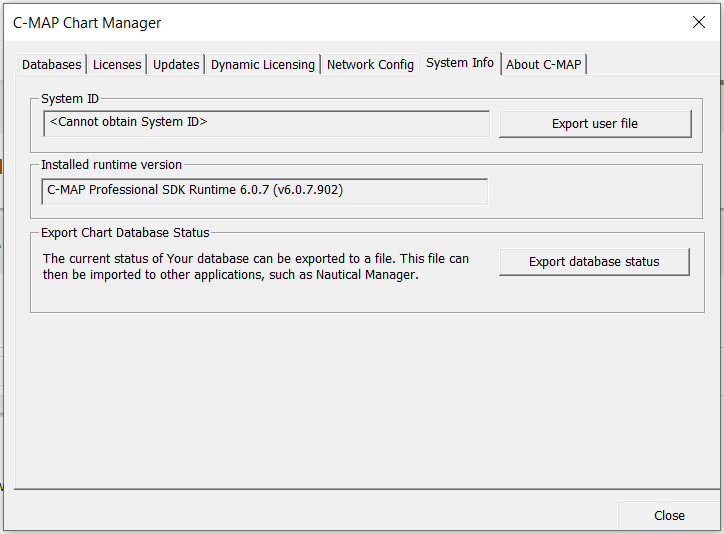 Fig. 2
- Dongle ID recognized
FURTHER INFORMATION & USEFUL LINKS
Manuals and User Guides