Question
Why are buttons and texts not properly displayed in MIKE+ in version 2021?
Answer
Depending on the resolution of your monitor, you may experience that some editors in MIKE+ are not displayed correctly, with e.g. some buttons and texts partly or fully hidden behind other items.
This issue is related to DPI settings, and can be avoided by following the procedure below.
Solution
#01 - Change high DPI settings
First go to the installation folder (usually C:\Program Files (x86)\DHI\MIKE+\2021\bin\x64, unless MIKE+ has been installed in a custom folder), and find the file DHI.MIKEPlus.Shell.exe. Right-click on this file and select 'Properties'.
A new window will show up - go to the 'Compatibility' tab and press the 'Change high DPI settings' button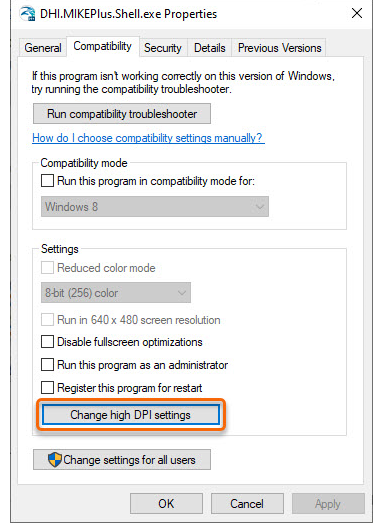 Fig. 1 - MIKEPlusShell.exe properties panel

#02 - 'Override high DPI scaling behavior'
In the next window, tick the option 'Override high DPI scaling behavior' and select the option 'System (enhanced)' in the list.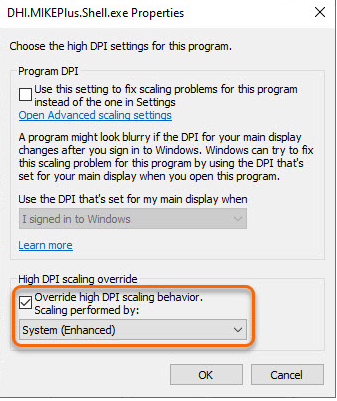 Fig. 2 - High DPI Scaling Option

Press OK, and the display problem in MIKE+ will be fixed.
Note: For MIKE+ 2022, the compatibility feature is already enabled as default - see example in Fig. 3.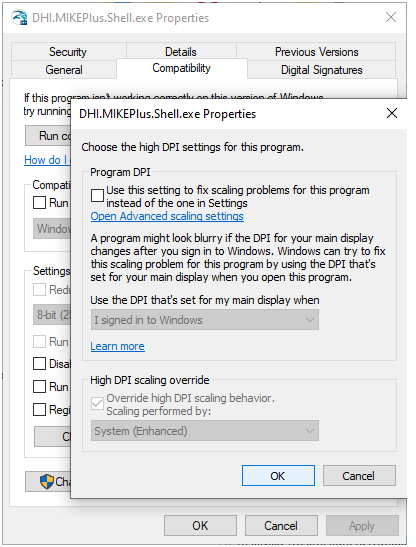 Fig. 3 - MIKE+ Properties in 2022, default DPI scaling

FURTHER INFORMATION & USEFUL LINKS
Release Notes
MIKE Plus Release Notes.pdf